2023-03-08 | New Roads Magazine
Desert-Proven Colorado ZR2

How off-road racer Chad Hall and Chevy engineers work together to help continually improve the Colorado.
In 2017, off-road racer Chad Hall took one of the first Chevy Colorado ZR2s and put it to the test in the slightly misnamed Vegas to Reno race. Part of the "Best in the Desert" series, Vegas to Reno starts just outside Vegas and ends about 30 miles south of Reno, in Carson City, Nevada. The route can shift from year to year, but it's roughly 540 miles meant to punish vehicles and drivers alike. That particular year, 336 vehicles started and only 204 finished. Hall was among the survivors, piloting his lightly modified-for-racing-and-safety Colorado across the finish line in 18 hours and 50 minutes.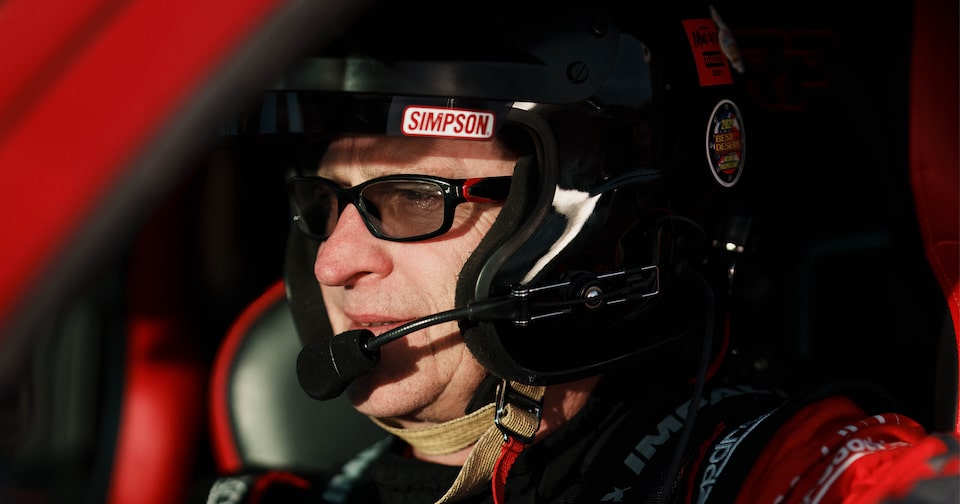 It was great to finish. That race time, though. That time could have been faster. Everyone knew it. "I think that was really eye-opening for the engineers working on the program," Hall says. The thing about speed in the desert is that the suspension is as important as horsepower and the transmission. Pretty quickly, the Chevy Performance team got to work doing what they do: solving problems.
Since that first race, Hall and his team have covered more than 22,500 miles of brutal desert terrain in assorted Colorado ZR2s. After each race, Chevy engineers dig into the truck looking for ways to make it better. Some of that work winds its way to the Colorado that Chevy owners know and love, and it has helped develop new factory off-road racing parts to help owners customize their trucks.
The Details Matter
2023 COLORADO ZR2

---
17"
GRAPHITE AND OXIDE GOLD ALUMINUM WHEELS
And, of course, Hall benefits from the improvements as well. When he took the Colorado ZR2 across the Vegas to Reno finish line in 2018, it was in 14 hours and 34 minutes, more than four hours faster than his initial run the year prior. In 2019, the team shaved more than 30 minutes off the 2018 time.

"The Silver State 300 racecourse is a great place to quantify improvements because it doesn't change from year to year," Hall says. "We put new shocks on the old truck — the only difference was the shocks — and we averaged 42.6 mph, 3 mph faster than the previous year."
The production 2023 Colorado ZR2 benefits from a refined suspension, increased torque from the new 2.7L Turbo High-Output engine, and a Gen2 eight-speed automatic transmission with improved shift patterns to keep that torque at the ready. "The new truck also has a Baja mode," says Tim Demetrio, engineering group manager at General Motors. "That is an evolution that is a direct result of Chad's racing with regards to shift patterns and throttle response."
Hall races his Colorado ZR2, currently a 2023 model, in the 7300 Pure Stock class for pickups and SUVs, the most restrictive class in desert racing, with the only allowances being for safety equipment like roll cages and fuel cells. "Over 90% of this truck's components are exactly the same as our customers buy off the showroom floor," says Dom Lester, General Motors chief engineer, Performance Variants, Parts and Motorsports Engineering.

Hall has the rare combination of skill and experience necessary to not only put the Colorado in the winner's circle, but to also work with GM engineers and provide feedback. He grew up in a racing family — his father, off-road Hall of Famer Rod Hall, competed in 50 Baja 1,000 races — and has had a relationship with GM that dates back to the HUMMER line, first racing an H1, then an H2, and later an H3 with his father and brother.
Those vehicles benefited from huge shock absorbers to cushion the blow from whatever the desert could throw at them, but used factory chassis and drivetrains.

Working with Chevy did require adjustments for Hall and his team. "In desert racing we typically change every wear item after each event so you don't have to worry about it being a failure point during a race," Hall says. The process now is much more studious.

Lester explains that rather than just shotgun new parts at the truck, "after every race we perform a post-race test with the production team to see if there are any issues or nascent problems where there might be room for improvement." During the race, everything on the truck is monitored with MoTeC data logging. "We monitor over 70 channels, including temperatures of all the gearboxes, rpm, transmission gear, wheel travel, and more," Demetrio says. "Desert racing helps highlight areas that might need to be changed. On the new Colorado, we moved the rear dampers closer to the tire to protect them from damage from boulders. This move is a direct result of this race program."
Components used on the 7330 Colorado race truck can be purchased through Chevy Performance Parts to customize your Colorado.

There have been other benefits. In 2020, GM Defense won a military contract to build an Infantry Squad Vehicle (ISV). The vehicle is designed to carry a nine-soldier infantry squad through the battlefield with rapid ground mobility. To do that, the vehicle needs to be light enough to be sling-loaded from a UH-60 Black Hawk helicopter and compact enough to fit inside a CH-47 Chinook helicopter. The ISV is based on the 2020 Colorado ZR2, using the 90% of commercial components that have been proven in desert racing.
Competitors in the Pure Stock class have come and gone over the past few years, with no consistent competition for GM and Hall. "We would love to see other OEMs out there competing; competition breeds innovation, and we welcome it," Lester says. "At the end of the day, we know why we are racing here. We are proud of what we have been able to accomplish. Each win isn't only for Chad and GM, but the customer wins as well."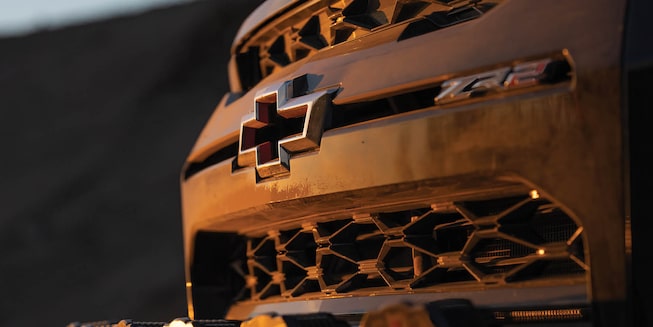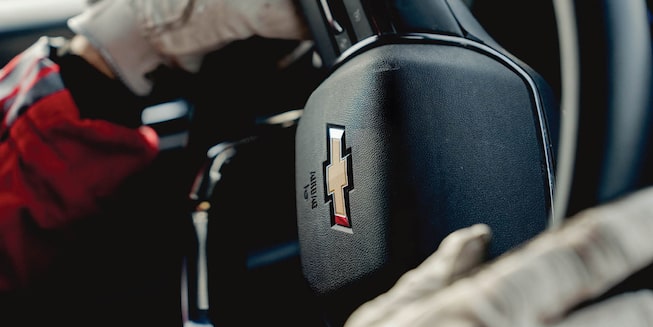 STORY: HARRY WAGNER / PHOTOGRAPHY AND VIDEO: WORLDFARE