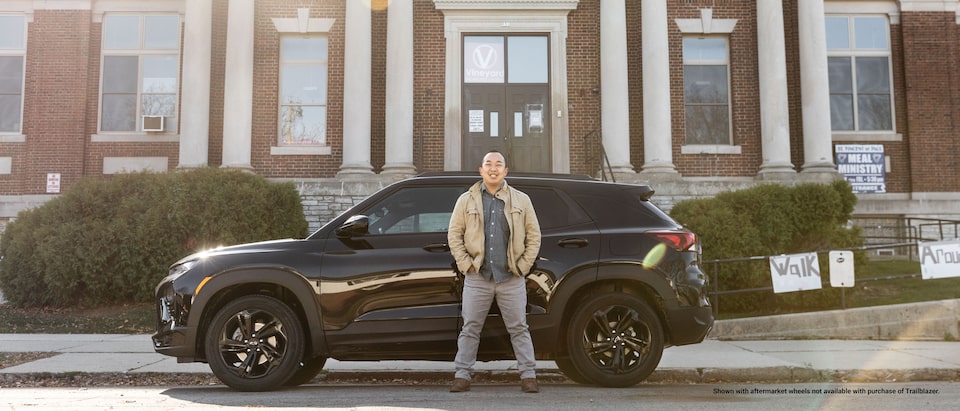 2021-07-07 | New Roads Magazine

Driven: Community Builder

Erik Kennedy's work connecting to communities in Milwaukee is powered by his affinity for relationship building and his Trailblazer RS.

Building meaningful connections, especially in the Milwaukee metropolitan area, is imperative to lifelong "Chevy guy" Erik Kennedy.

Kennedy, 37, grew up in Akron, Ohio, but moved to Wisconsin in 2008 to pursue better career options. His extroverted personality made him a perfect fit for community relations in health care. "I help to build relationships throughout eastern Wisconsin and in the greater Chicago area," says Kennedy, who resides in the Milwaukee suburb of Shoreline. "We support a lot of different organizations and nonprofits, especially schools and community initiatives that would qualify for free clinics and sponsorships."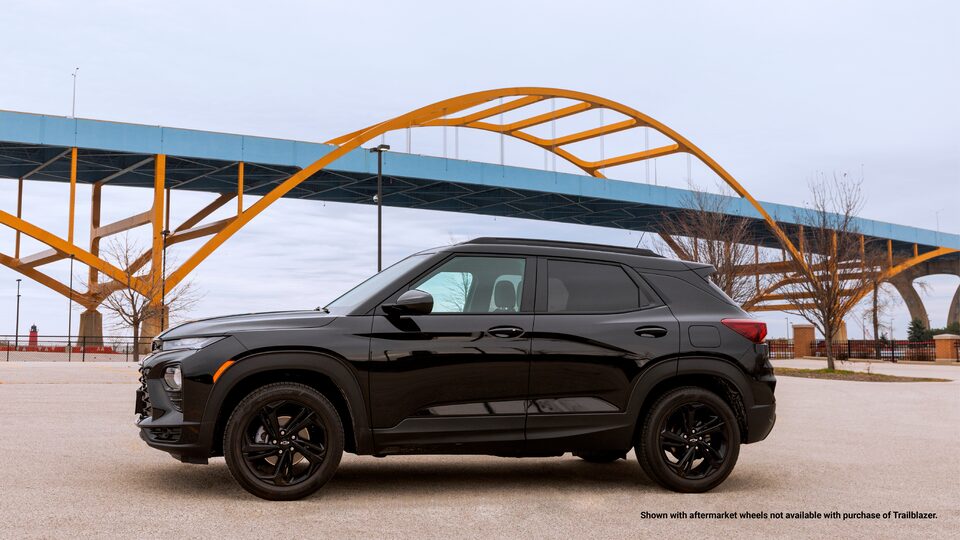 MAN ON THE MOVE
Erik Kennedy and his 2021 Trailblazer RS travel throughout eastern Wisconsin and the Chicago area for his job in community relations in health care.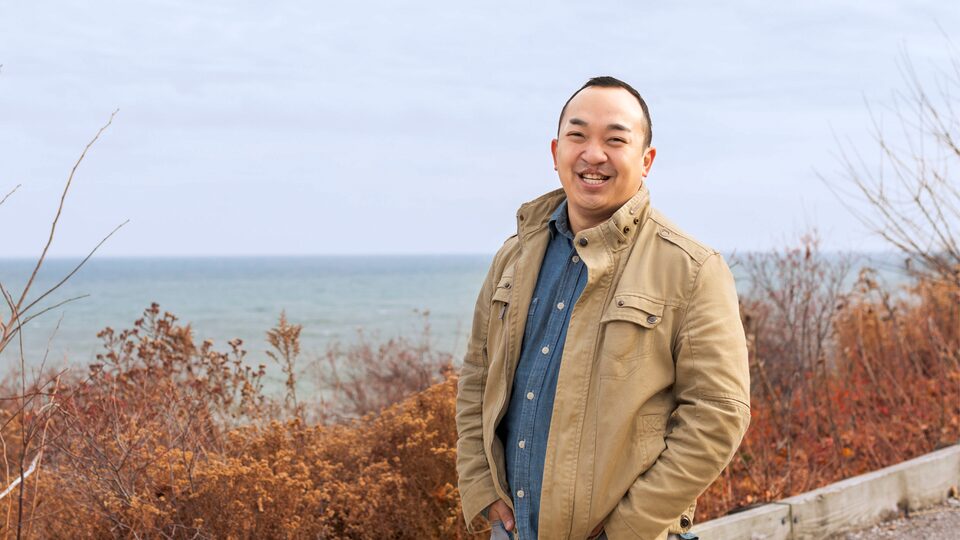 Although honored as one of Wisconsin's most influential Asian American leaders this summer, Kennedy is prouder of ElevAsian's efforts to amplify others. The organization's work has led to members being asked to join community initiatives and sit on various committees, but their true impact is measured by whom they empower. Kennedy notes that Milwaukee is a big city, but still small enough for change to be evident. "Being able to raise the visibility and help empower others and really be a part of the conversations within the community has been humbling and eye-opening for us within the last three to four years," he says.

IT'S ALWAYS BEEN INGRAINED IN ME TO SUPPORT GM VEHICLES. I WANTED A REALLY STYLISH CAR THAT REALLY DRIVES WELL.

It's easy for Kennedy to devote so much of his personal time to community-focused work because it goes hand-in-hand with what he does professionally. As a self-described connector who enjoys being around people, he finds himself on the move often. "Having that reliable vehicle is much needed," he says.

Kennedy drives a 2021 Chevy Trailblazer RS, but his history with Chevrolet predates him even having a driver's license. His grandfather worked for the company, so "it's always been ingrained in me to support GM vehicles," he says. Before his Trailblazer, Kennedy owned a Chevy Malibu and a Chevy Cobalt. He upgraded to an SUV for style and capability purposes. "I wanted a really stylish car that really drives well," he says. "And since I live in Wisconsin, I wanted my next car to be all-wheel drive."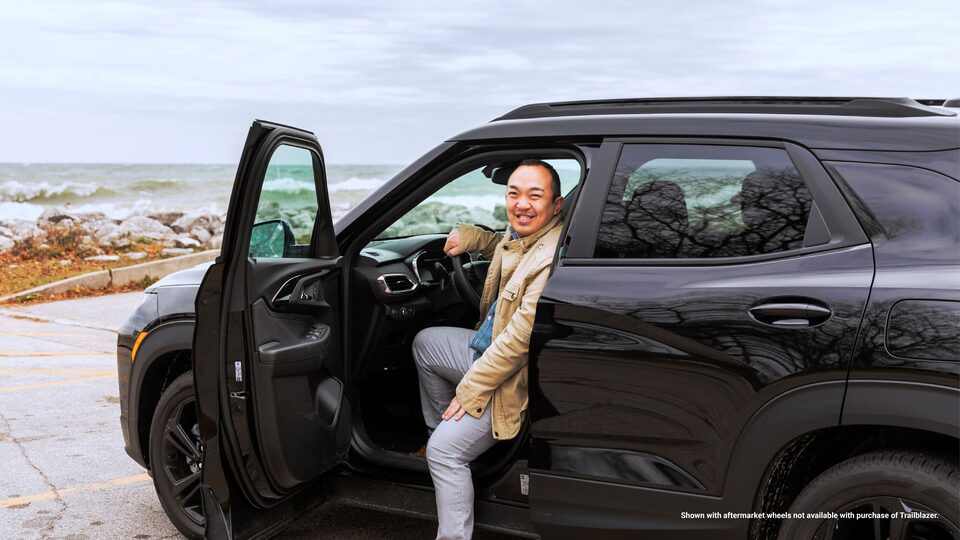 Kennedy's Trailblazer's black accents are eye-catching — "I think that's really cool" — but he also appreciates technological features like the remote start, color touch-screen, heated driver and front passenger seats, and automatic headlamps. The biggest advantage, however, has been the storage space his Trailblazer provides. "It's definitely given me more space to put stuff," Kennedy says.

COVID-19 has kept Kennedy from doing some of the community work that he loves in the way that he'd prefer, but his new Trailblazer has already made life more enjoyable. "I would say that pre‑COVID, I'd probably be driving more," he says. "But the miles I've driven to go hiking, or to restaurants such as San Giorgio Pizzeria Napoletana, or to see my friends, or to my F45 Training Lakefront Milwaukee workouts have been awesome."

Just like his prior Chevys, Kennedy's Trailblazer has helped keep Erik well in tune with the world around him.

Tag us in photos of your vehicle on social media with #ChevyLove and @Chevrolet.

STORY: JULIAN KIMBLE / PHOTOGRAPHER: CAITLIN ABRAMS