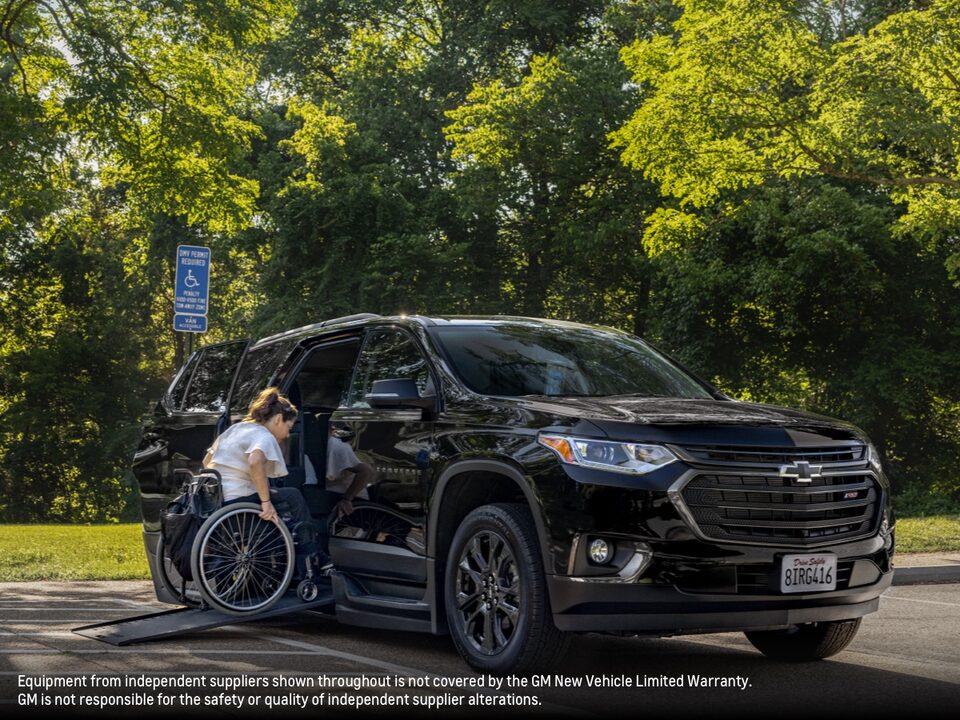 ---
2022-10-13 | New Roads Magazine
Freedom Found Behind the Wheel
A veteran-led organization has helped more than 1,000 people get back in the driver's seat. 
An estimated 25.5 million Americans have disabilities that make getting in and out of the driver's seat and traveling outside the home difficult. Marine Corps veteran Joshua Himan knows this all too well. An accident during his final month of deployment in Afghanistan left him paralyzed from the chest down. He's been using a wheelchair since 2009.
"I went a number of years being unable to drive just because I couldn't find somebody to help put the whole package together," Himan says.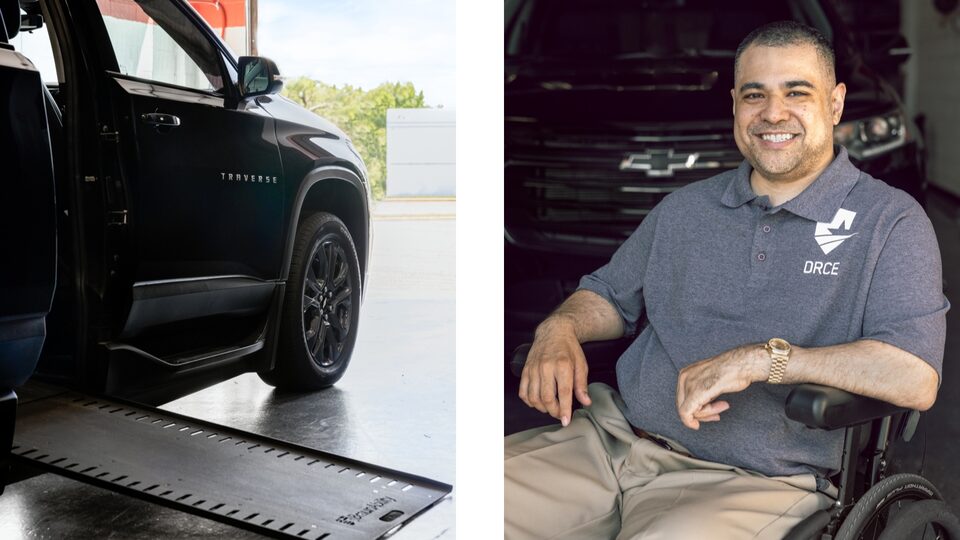 Joshua Himan, a disabled Marine Corps veteran, teamed up with his occupational therapist at Walter Reed to found the Driver Rehabilitation Center of Excellence, which helps people with all types of disabilities gain independence through mobility.
That is, until he met Tammy Phipps, his occupational therapist and driving rehab specialist, at Walter Reed National Military Medical Center in Bethesda, Maryland. A retired major in the U.S. Army Reserve, Phipps was running the first-ever driver rehabilitation program in the Department of Defense. Himan was one of more than 400 wounded warriors she helped while working there.
In 2016, Phipps and Himan joined forces to open the Driver Rehabilitation Center of Excellence (DRCE) in Fairfax County, Virginia. "We're a one-stop shop for anyone with a disability to be able to gain or regain independence in community mobility," Phipps, CEO of DRCE, says. "We see many people with physical disabilities, but we also see people who have learning disabilities or vision deficits that might just need an adapted technique or approach to driving that wouldn't require mechanical modifications."
Since its inception, DRCE has helped more than 1,000 people start driving again, assisting with everything from recommending vehicles that will best suit people's needs to installing adaptive driving equipment and training the driver so they're comfortable behind the wheel.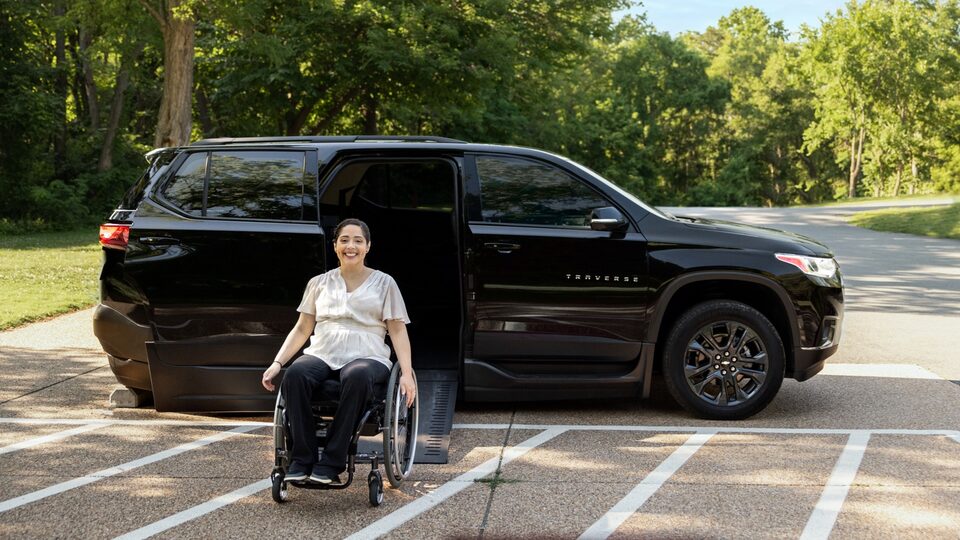 Joanna Bonilla, who was paralyzed in 2012, began working with DRCE when she was ready to start driving again five years later. She says her 2021 Traverse, which she nicknamed "Black Widow," has given her her life back.
"We've been able to make a good go of it and have had so many people be able to gain independence through driving that would not have had the means to do it," Phipps says.
That group includes Joanna Bonilla, who was paralyzed in 2012 due to a complication from lupus, which she was diagnosed with 10 years earlier. "My first three years of being paralyzed, I was pretty much in bed," she says. "I was always a really active person, so as soon as my physical therapist told me about adaptive gyms and how I could regain strength to do things like driving again, there was no looking back."
Coincidentally, Bonilla and Himan met as undergraduates at Radford University, so when she was ready to start driving again in 2017, she reconnected with him and began working with the DRCE.
"My number one thing with this business is not just that we get to help other military veterans, but we get to help people like in Joanna's case," Himan says. "There's a huge gap when it comes to resources for everyday people looking to gain independence through driving again."
A Dream Vehicle
DRCE highlights a number of vehicles to choose from, and the Chevy Traverse is by far the most popular. Himan emphasized how much excitement there is for both the look and functionality of the Traverse. "We're ecstatic that Chevy has opened up another option for people in the disabled community to be able to have a vehicle outside the minivan," Himan says. "My next vehicle is going to be a Traverse."
Bonilla owns a 2021 Traverse and shared how proud she is to own her dream "black-on-black-on-black" SUV, nicknamed Black Widow. "It's a smooth drive, and all the small details make me feel like a 'normal' person," she says. "Driving it has given me my life back."
The beauty of the Traverse is it can be both a fully modified vehicle like Bonilla needed and just an accessible, safe SUV. "People don't see it as an adaptive car. They just see it as a bad-ass car," Bonilla says.
STYLISH CONVENIENCE
Three keys to making the Traverse accessible:
After learning so much from her own rehabilitation journey, Bonilla was inspired to start a nonprofit, Adaptive Fitness Legion, to help others gain strength and opportunity through adaptive fitness training. Today, she is more optimistic than ever. "I'm planning my first four-hour trip to Virginia Beach with my family," she says. "I'm super excited to show off my Traverse."
STORY: CASEY ROSENHAUS / PHOTOGRAPHY: CHRIS BACARELLA