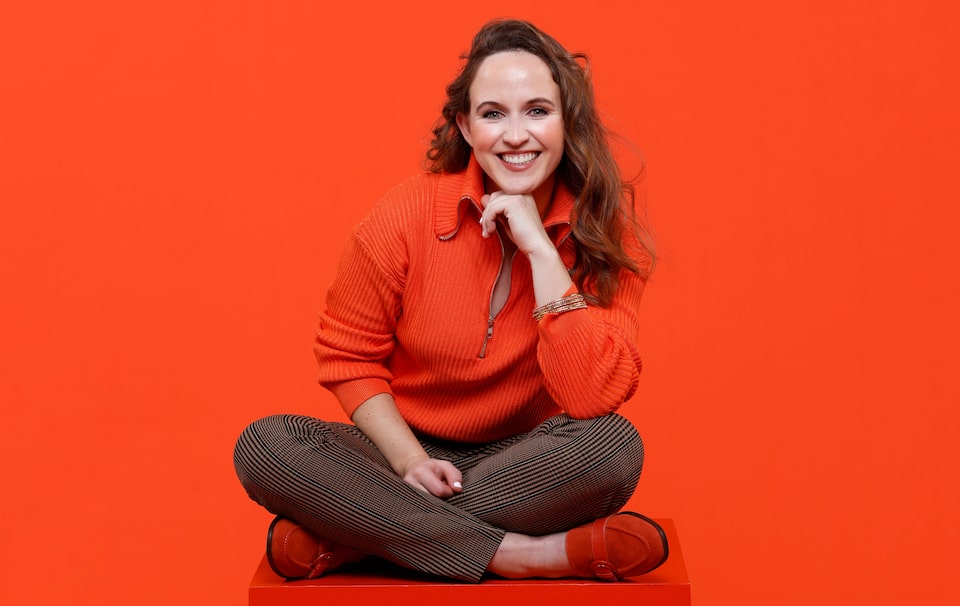 2023-03-29 | New Roads Magazine
5 Questions with an Engineer on Super Cruise
Meet Katie Sloman, an engineer working on the development and continuous improvement of driver assistance technologies for Chevrolet and GM.
As a controls system engineer, Katie Sloman works on everything from standard driver assistance features to GM's available Super Cruise™ hands-free driver assistance technology for compatible roads.† Last year, GM announced plans to double the Super Cruise road network to more than 400,000 miles of roads in the United States and Canada for select Chevy vehicles,† including some famous stretches like Route 66, the Pacific Coast Highway, the Overseas Highway, and the Trans-Canada Highway.
Q: What was the first big project you worked on when you joined General Motors?
A: It was our first version of Super Cruise, when I joined in 2017. We were just launching it on the 2018 Cadillac CT6. I got to help with field service — troubleshooting issues and getting customers back into their cars as soon as possible.
---
GET TO KNOW KATIE
HOMETOWN:
Vancouver, Canada

EXTRACURRICULARS:
Sports. I'm learning how to golf now, and it's fun — it's a nice activity outside.

NOTABLE ACHIEVEMENT
Helped develop and launch the new generation of Super Cruise in GM's full-size trucks and SUVs.
---
Q: What sets Super Cruise apart from other hands-free driving systems?
A: With Super Cruise, I became very comfortable really early on. Being in Canada and coming down to the U.S. for some work trips, I got to use Super Cruise for five-hour drives, and it's amazing how much more refreshed you feel after you've used that feature.


Q: How did you become interested in engineering?
A: I knew I was interested in science and math and didn't want to be stuck in a lab, so I thought, OK, engineering sounds interesting. I ended up doing chemical engineering, and through Queen's University in Canada, I got involved with a design team doing fuel cell technology. We had a golf cart that we modified to use a fuel cell and batteries.


Q: Is that what led you to working in the auto industry?
A: GM came to campus and gave a presentation on what their next few years were going to look like — how they're going to tackle electric vehicles, fuel cells, and autonomous vehicles. I listened to that presentation and thought, wow, automotive is going to be a really neat area over the next 20 years.
STORY: STEVEN EWING / PHOTOGRAPHER: JENNY RISHER