2023-03-08 | New Roads Magazine
Redray Frazier grew up singing gospel music in his father's Baptist church in New Jersey. He's opened for some of the biggest names in music. He's got a voice full of soul and can lay down a funky enough groove to drag even the most rhythmically challenged back to the two and the four. He's also an upbeat kind of guy.
So, when you ask him about that time not so long ago when most of us couldn't do much and musicians didn't have anywhere to play, he turns to a story highlighting the magic of music, the joy of creativity, and the benefits of modern technology.

Frazier was in his home studio in Portland, Oregon, working with his brother, Paul, who was at his studio in New Jersey. They were lending their talents to a record being made by an Italian musician and produced by someone in Japan. "And those are the things you just kind of do when you can't be in the same room and nobody is flying anywhere," Frazier says. "One of the most interesting sessions I got to participate on."

But far from the only session. He added vocals to assorted projects for others and began to build a new collection of his own songs — including a single he released last year, "The Real Thing" — usually working with his brother and whenever inspiration struck.
THE REAL THING
Frazier has a strong interest in melding the best of a far-reaching record collection. "The Real Thing" takes old soul and blues and adds a dash of hip-hop energy. Hit play to listen to the song. And visit Frazier's website or check out his Instagram to learn more.
"I like being able to work from home and keep equipment fired up," he says. "It's nice to know that if you're awakened out of a solid sleep because you have this idea, you can go lay it down, and with the time difference, my brother is probably awake."
That said, it has been awfully nice to have shows back on the calendar. "Getting out and playing in front of people, it's new again," Frazier says. With a few local shows booked, Frazier set out in a Blazer that we loaned him for a week. Specifically, a Nitro Yellow Metallic 2022 Blazer RS with a 3.6-liter V6 and nine-speed automatic transmission, plus available Adaptive Cruise Control,† an available Bose® premium 8-speaker sound system, and available wireless phone charging.†

The Details Matter
BLAZER
3.6L V6
ENGINE
AVAILABLE
19/27
AVAILABLE
EPA-ESTIMATED MPG CITY/HWY†
64.2 CU. FT.

MAX CARGO
VOLUME†
Aside from an SUV he bought many years ago, Frazier says he'd never had a new car. "A car has always been something in my life that's just very utilitarian," he says.
Around Portland, he could be playing a solo set where he only needs to toss a guitar or two in the car. Or he might be jamming with a full band that could include a DJ. During his week with the Blazer, Frazier had a couple of duo gigs booked with guitarist Matt Brown. "We were able to load in everything we needed," Frazier says.
And the color turned heads, from the coffee shop drive-thru to the valet at the Columbia River Gorge hotel he and his wife visited. "It was just fun to drive," he says. "I didn't think I was in the market for a new car, but maybe I am."

With a busy 2023 on tap for Frazier, it might be nice to have the Blazer's comfort, room, and style at the ready. He's finishing a new album. He's opening a bar/restaurant called Havalina in the St. Johns section of Portland. And he's going to play plenty more shows, too, including possibly reuniting with some old bandmates, Mosaic. Because while he found some charm in live­streamed gigs, there's nothing quite like a live crowd.

"It was unbelievable last year, after almost three years of not playing together," Frazier says. "Everyone did their homework, and the audience felt it. I felt it. Even just being able to ride in the car with a fellow musician to a gig. I don't take those things lightly anymore."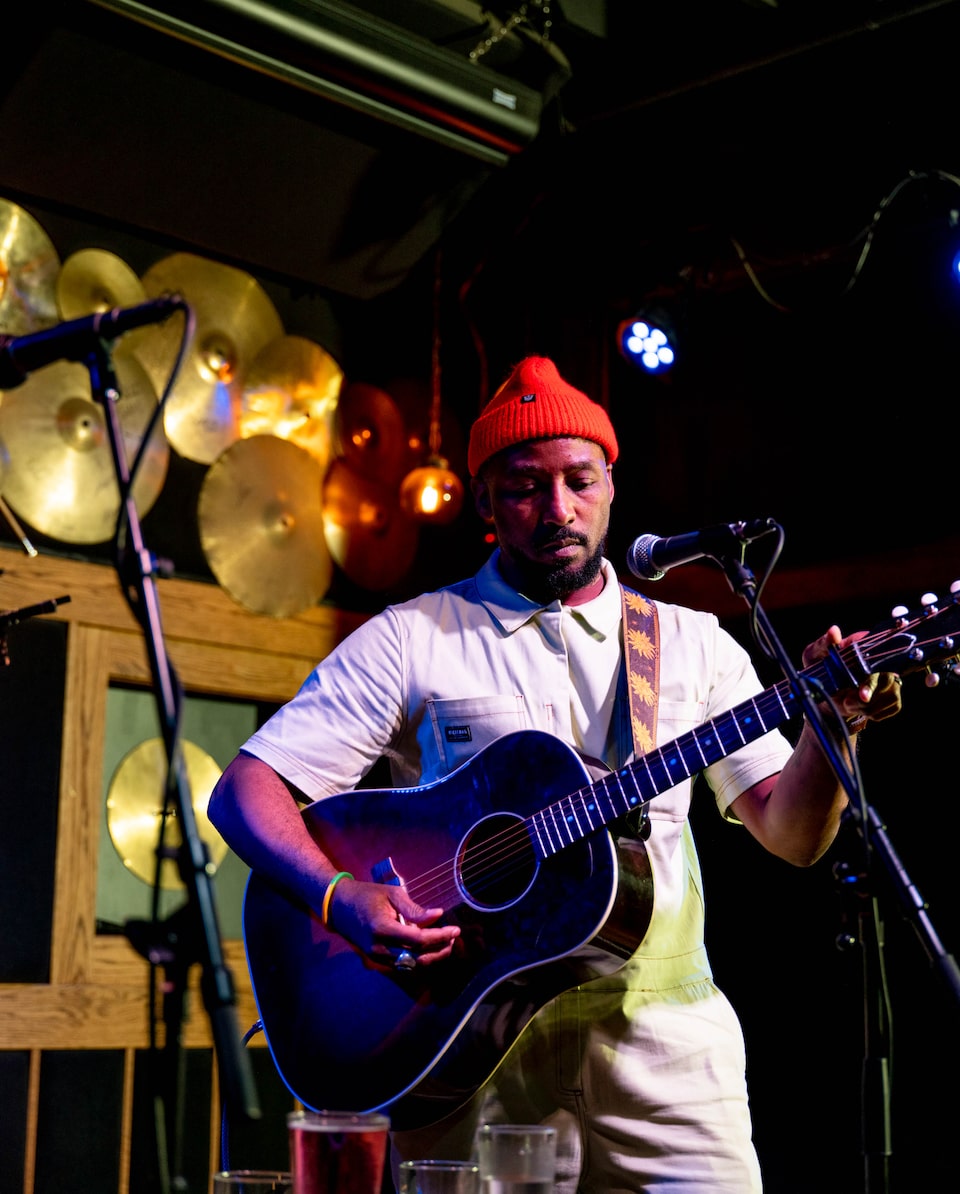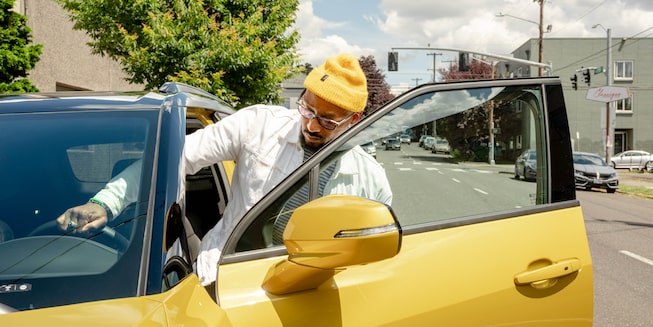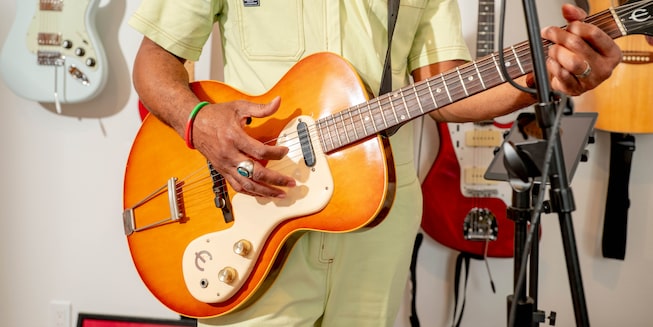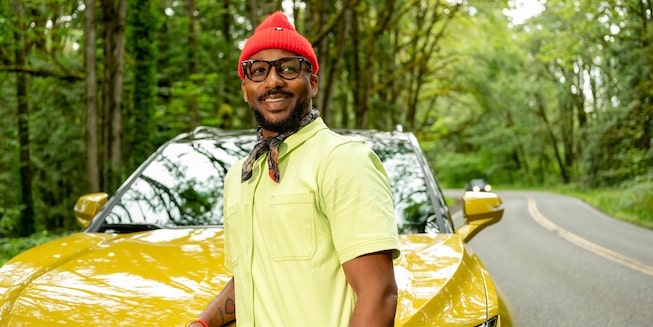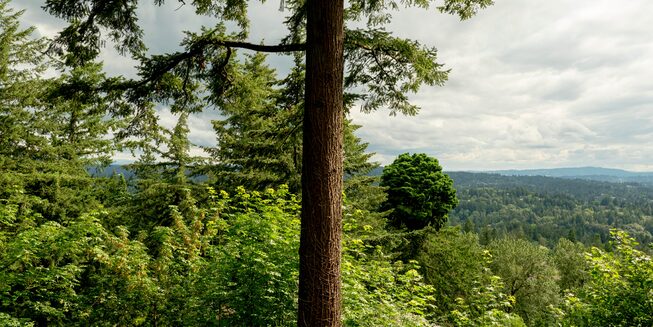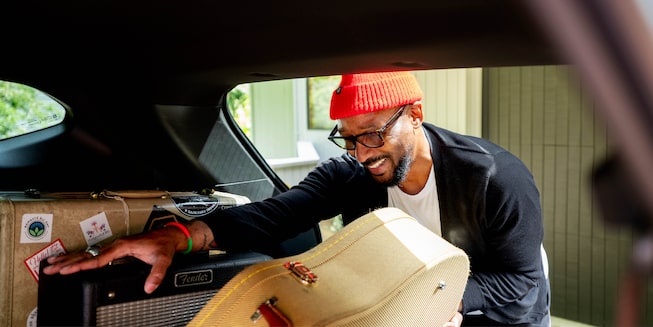 STORY: RYAN WHITE / PHOTOGRAPHER: CAYCE CLIFFORD