Wallpaper Wednesday: LS376/525 in a C10

Share on
Share on
Visit us at
Visit us at
Steve Locklin's 1970 C10 (outfitted with a 1967 nose) is one of the nation's best-known trucks and features the 525-horsepower mill under the hood. The engine is based on the original 6.2L LS3* but makes those 525 horses and 486 lb.-ft. of torque thanks to an aggressive ASA hydraulic roller camshaft.
The cam features .525-inch lift on both sides, as well as 226 degrees duration on the intake side and 236 degrees on the exhaust side. In addition, the cam has a tight 110-degree lobe separation angle. The result for the engine is exceptional throttle response and outstanding breathability at high rpm. In addition, the team at Chevrolet Performance has complemented the ASA camshaft with higher-rate valve springs for enhanced durability.
But not only does this valvetrain setup provide enhanced power, it also creates a musical exhaust note.
"The 525 has that lope to it and it just sounds awesome," Locklin said during this summer's Goodguys Summit Racing Nationals presented by PPG in Columbus, Ohio.
Today, we've made an image of Locklin's LS376/525 from the show into a Wallpaper Wednesday download. His is topped with a Camaro engine cover to give the truck just one more unique touch.
High-resolution desktop and mobile images are available below.
Desktop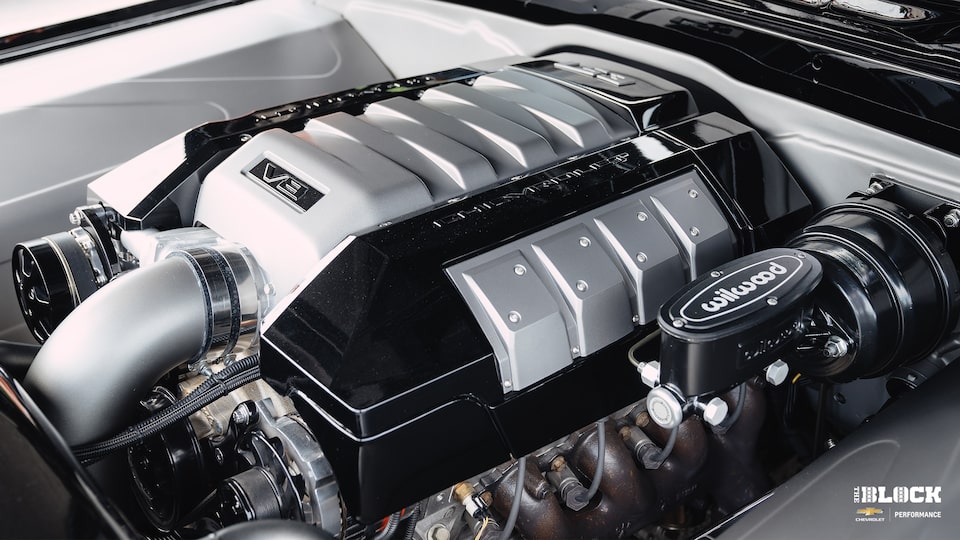 Also, be sure to keep watching The BLOCK for many more Chevrolet Performance-powered builds from automotive events nationwide.
*Because of its effect on a vehicle's emissions performance, this engine is intended exclusively for use in competition vehicles. This engine is designed and intended for use in vehicles operated exclusively for competition: in racing or organized competition on courses separate from public streets or highways. Installation or use of this engine on a vehicle operated on public streets or highways is likely to violate U.S., Canadian, and state and provincial laws and regulations related to motor vehicle emissions.