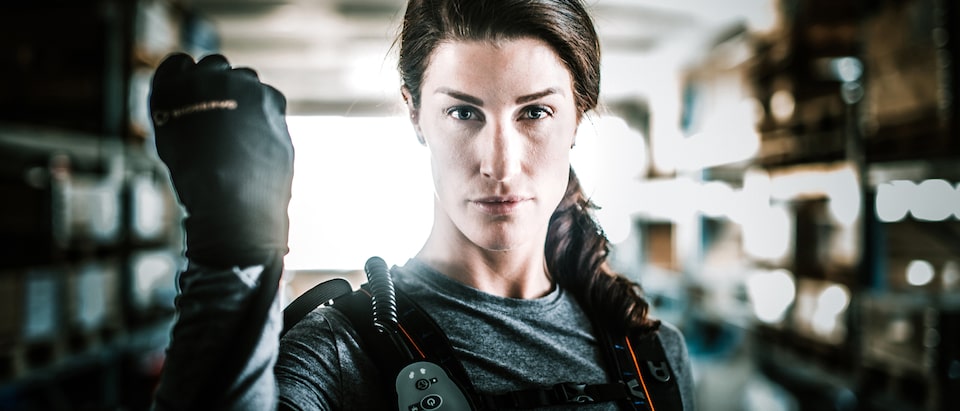 2020-10-27 | Chevy New Roads Magazine

Human+Technology

Technology that extends and improves on human capabilities is not only available today, but you might find it in your next vehicle.
One of the most exciting areas of advanced development focuses on technology that expands on innate human ability. People can lift, see, speak, and run, but today, with almost incomprehensible design and engineering, we can see in the dark, use our voices to command action from machines, run longer, and lift more with far less effort. These technologies are not just useful tools, but add to core human capabilities, creating a Human+Technology paradigm. And that paradigm is playing out in innovations that can seem like science fiction come to life, but also might appear as features available in your next car or truck.
The notion of a human exoskeleton seems ripped from comic book pages. These human-augmenting devices are among the most impressive examples of the genre—functionally and visually. A company called suitX has brought the real deal to market. The suitX modules endow wearers with enhanced capabilities in specific muscle groups that are at a high risk of injury, enabling workers to more safely perform traditional tasks and generally do more for longer stretches.
The basic concept is to fit an exoskeleton around a human body to help fortify key areas that support the highest loads. The Modular Agile eXoskeleton (MAX) system—independent units for the shoulders, back, and legs—uses springs and clutches that work in parallel with human joints to provide extra strength while reducing the muscle activity needed for heavy-lifting tasks by as much as 60 percent. This means less fatigue, and it helps reduce injuries, especially to the back, knees, and shoulders.
Wearing a full suitX array won't let you dead-lift a car, but picking up a 50-pound bag of concrete will be much easier, especially if you're moving bag after bag from a pallet. The system delivers extra capabilities when working overhead, such as on scaffolding, or when constant bending and lifting is required.
Possible commercial applications for suitX are almost limitless: Whether it's for airport baggage handlers, logistical warehouse workers, or assembly line team members, this tech delivers huge promise.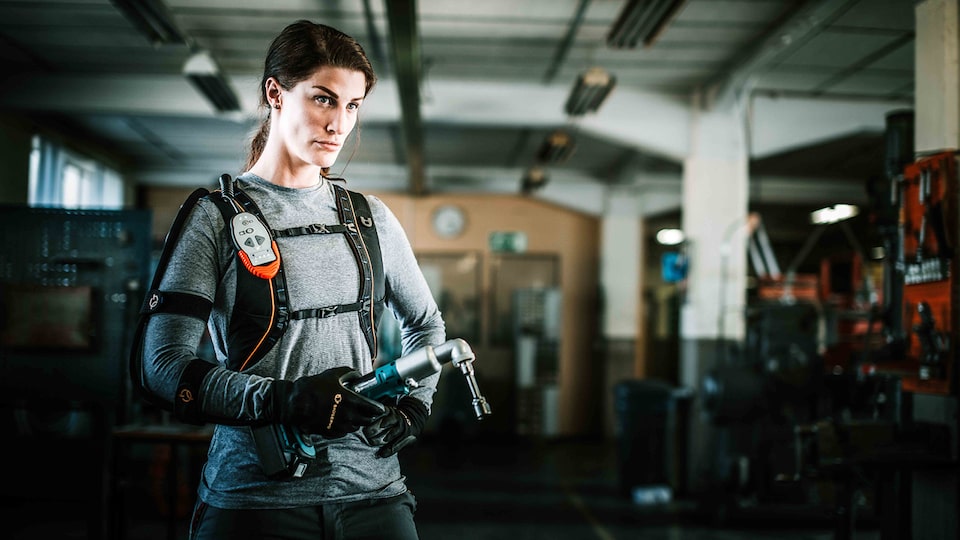 Out-of-This-World Innovation
Now imagine combining the major muscle power of suitX with increased grip strength, all in service of building Chevy cars and trucks. A General Motors/Chevrolet initiative transformed robotic technologies that were developed for use in space into a tool for those on Earth: a soft, wearable, strength-enhancing glove. The glove technology was then combined with the Soft Extra Muscle technology developed by Bioservo Technologies AB, a Swedish medical tech company. Bioservo developed the concept further and commercialized it under the name Ironhand.® Ironhand's battery-powered actuators give wearers full dexterity to perform complex tasks with significantly increased strength.

Tested in an automotive preproduction facility, the glove reliably provided 15 to 20 pounds of extra force, and even 50 pounds in short bursts. The boost in power helps reduce muscle strain for workers and increases their productivity.

Beyond augmenting efficiency on Chevrolet assembly lines, Ironhand developers foresee practical uses in construction and warehouse industries, and for physical rehabilitation. Ironhand is another major step toward functional and practical Human+ exoskeletons.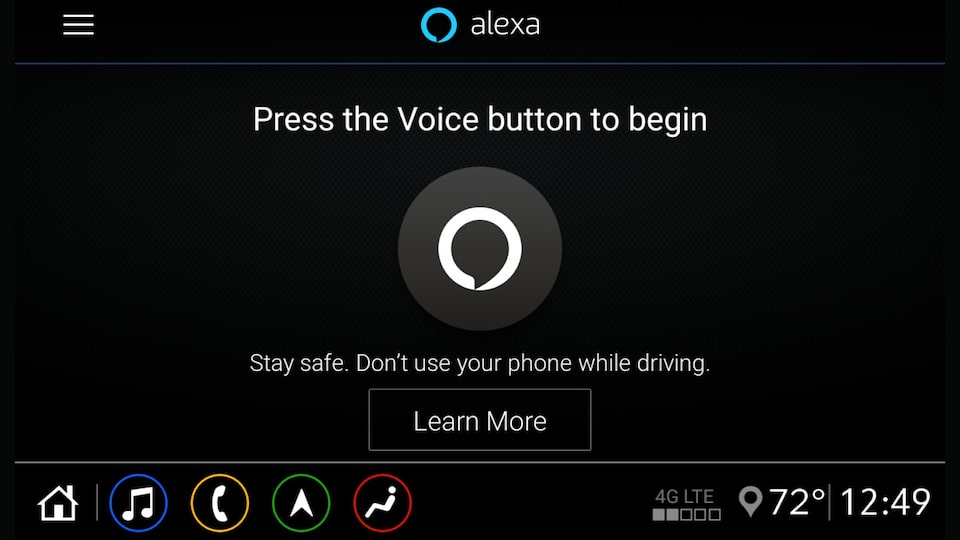 Voice Command for Your Vehicle
Another favorite stretch of Human+ science fiction adds power to the human voice—the power to control machines. While it is simple to imagine, voice control has proven so difficult to achieve, unless you have a new Chevrolet.
Chevy engineers knew that developing voice controls with AI (artificial intelligence) could help reduce driver distraction. Chevrolet envisioned a future where drivers could leave their phones in purses or secured in consoles and control their devices without having to look at them, let alone touch them. That future is now.
Over the past few years, Chevrolet has expanded voice command capabilities across its lineup. Many recent vehicles offer voice controls for real-time navigation as well as integrated control of streaming apps from news, sports, and music services.
Today, voice technology on Chevrolet vehicles is even more powerful with the integration of Amazon's Alexa assistant. Alexa Built-in† is available on most new Chevy vehicles. Alexa—and its AI—boasts 50,000+ skills, including access to your Amazon account, the ability to access playlists on Amazon Music, and the ability to connect with your smart home devices† while on the road.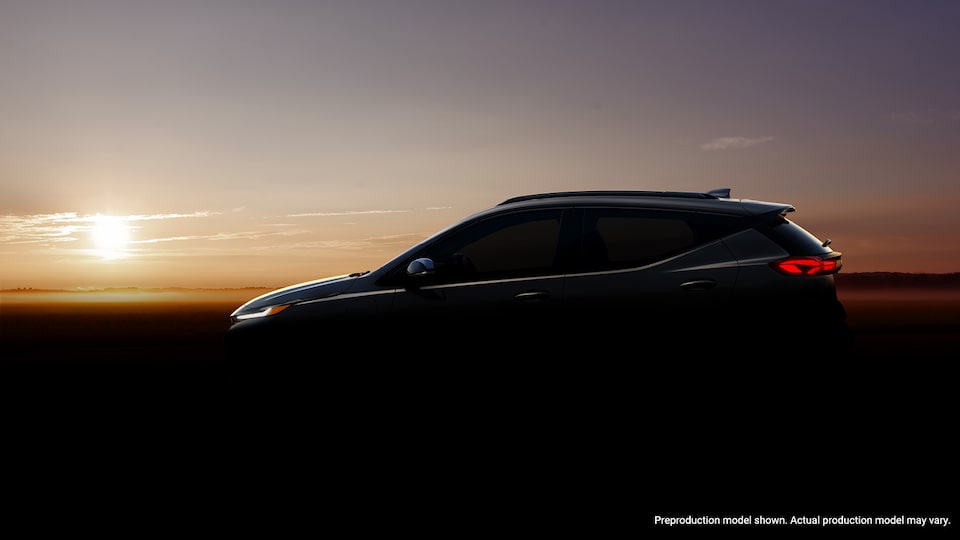 Super Cruise in a Chevrolet Bolt EUV

Another bold Human+ advancement is coming to Chevrolet next summer. The all-new 2022 Bolt EUV (Electric Utility Vehicle) will offer Super Cruise,† a hands-free driver assistance feature for use on compatible highways. Making familiar commutes and long trips easier, Super Cruise manages vehicle speed and steering, offering convenience and enhancing confidence for drivers traveling on more than 200,000 miles of compatible highways.
The acclaimed Super Cruise system uses precision road mapping, in-vehicle cameras, radar sensors, and Adaptive Cruise Control† to deliver hands-free driving and offer the possibility of changing the way you approach long-distance driving. Truly the kind of everyday augmentation most humans can get behind.
Strength, control, access, assistance: The science fiction of human ability amplification made science fact. The Human+Technology paradigm is here.
STORY: REX ROY