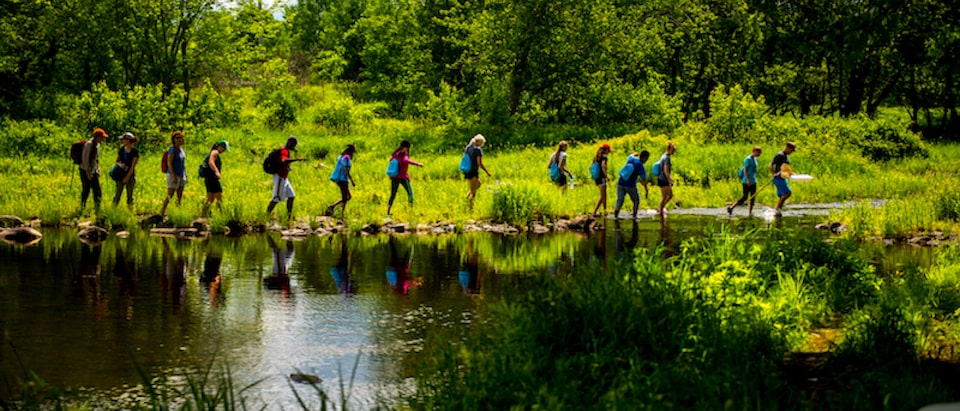 2020-12-02 | Chevy New Roads Magazine

Meet the Changemakers

General Motors works with social entrepreneur organization Ashoka on a program that recognizes young leaders using STEM to make our world more sustainable.

The best businesses realize there's more to their brand than the bottom line. There's value in giving back and having a community's—or the world's—best interests at the heart of your brand. Chevrolet is always looking for new ways to support groups committed to making the world a better place, including a team of Maine high school students concerned about water quality who are being led by one very impressive young woman.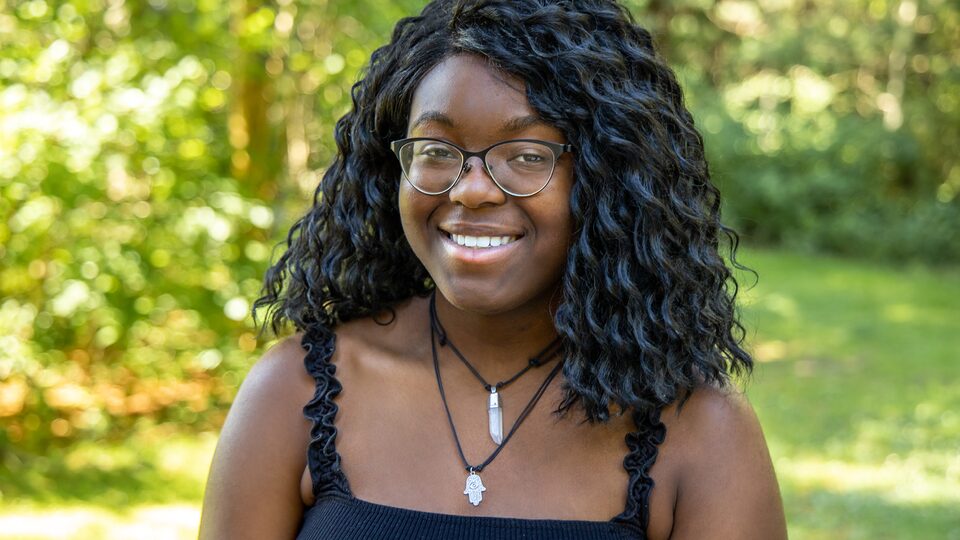 The story of Kosis Ifeji (pictured above) began when Chevy paired up with Ashoka, a global organization of social entrepreneurs that is dedicated to every young person realizing their power to create change for a cleaner, more sustainable future. Chevy helped make one of Ashoka's newest competitions possible. The inspirational "Our Planet, Our Purpose: STEM for Changemaking" challenge is rooted in science, technology, engineering, and math. The participants were students—many from challenged and disadvantaged communities—who had clear ideas about how to improve their world.

With organizational guidance from Ashoka and the help of countless local volunteers, a panel of experts reviewed dozens of projects to select 25 winning student teams, each of which received $2,000 in seed funding, skills training, and mentorship.

Environmental sustainability, improvement, and protection were the focus of the impressive Changemaking challenge submissions. Winning ideas included a plan to combat invasive insects by way of specialized 3D-printed traps, a plan for event-based peer-to-peer STEM learning, and even an app that synthesized data on air quality and pesticide use to predict the health of honeybees.

Another winning entry came from a team from Bangor, Maine. The University of Maine Stormwater Management and Research Team (SMART, umaine.edu/smart) investigated the impact of human activities and climate change on one of their major local estuaries, the Penobscot Watershed.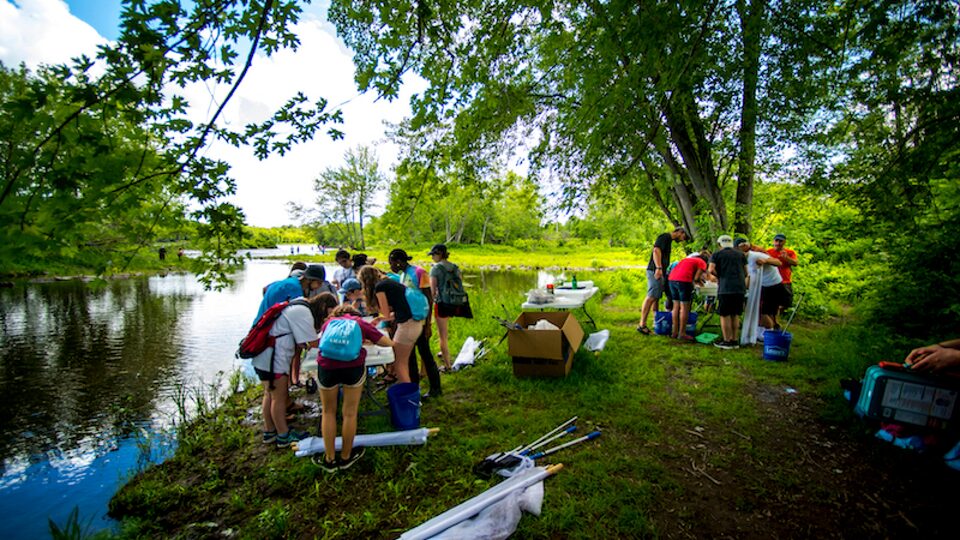 ---
According to Ifeji, the team president and currently a high school junior, there was a significant need for water quality monitoring. The U.S. Environmental Protection Agency only tests the water in the Penobscot River and Watershed every two years.

"A lot can happen and change over two years," notes Ifeji, "so we took it upon ourselves to do the monitoring." The team conducted water quality tests, including E. coli (bacteria) levels, dissolved oxygen, and turbidity (water clarity), in key areas leading into and around the Penobscot Watershed.

Working with a team that ranged from 10 to 15 students, Ifeji explains, "We got out weekly, and more often if there were storm events that might impact runoff. We found that overall, the watershed is pretty healthy. But we discovered that one site, Arctic Brook, is heavily polluted. The conductivity [concentration of ions in the water which correlates to pollution levels] is really high, and there was an abundant amount of E. coli, which is really terrible." A separate project, led by a SMART member, independently confirmed the source as a sewage outlet.

Tapping SMART's STEM skills, team members collected water samples and tracked temperature and pH, then tested samples collected across multiple sites back at their school in a lab setting, sometimes using a compact low-cost computer called an Arduino Unos. Data is then logged, tracked, and used to test hypotheses that could help inform future courses of action.

SMART members are currently working on plans to scale up their efforts to include other schools and groups of students to monitor additional Maine waterways. "We want to get bigger and better," says Ifeji.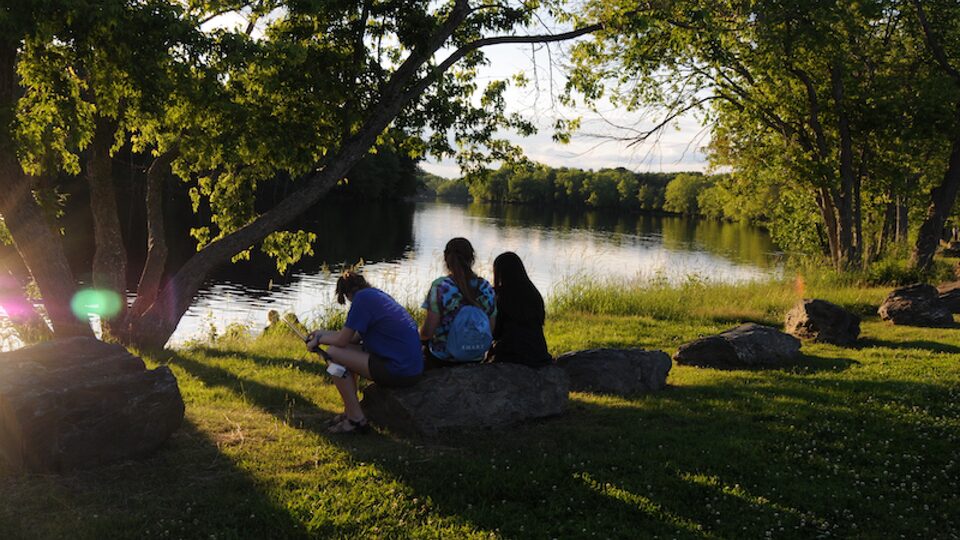 Ifeji's parents immigrated from Nigeria just before she was born, and she has an older sister, Amara, who was also a SMART member when she was in high school (she improved a method to remove heavy metals from water using mycorrhizal fungi).

Ifeji doesn't yet have firm plans beyond high school. With an optimistic smile and confidence that good things are in her future, Ifeji says, "College is a big, scary thing to me. I do have a huge passion for science … but I'm not sure where that's going to land me in the future." Having seen Ifeji's work with SMART, we like her odds to make a big impact on her community, and her world.

If you have an idea for a project that could help make a difference in your community, or just want to learn more about projects like SMART's, visit Changemakers today to get started.

STORY: REX ROY / PHOTOGRAPHY: UNIVERSITY OF MAINE