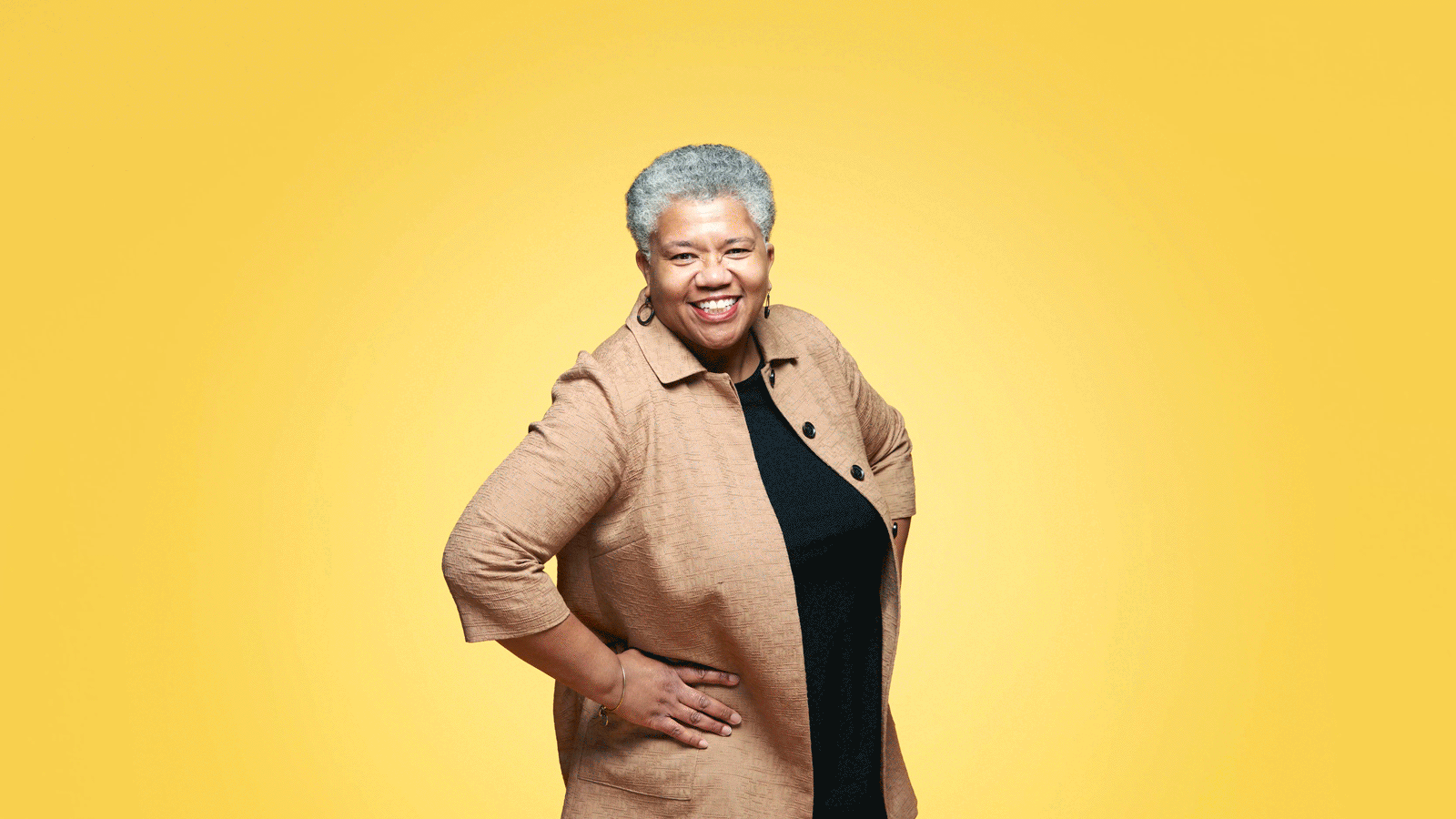 2021-02-24 | Chevy New Roads Magazine

5 Questions with GM's Chief Diversity Officer

GM engineer Telva McGruder is now the company's chief diversity, equity, and inclusion officer. The job is new, but her motivation to improve her community and world stays the same.

What inspired you to become an engineer?
When I was in junior high, I saw a television show about the implantation of the first artificial heart in a human being. I was amazed that you could take a machine and put it in a person to keep them alive. In the show, I learned about the engineer that designed the heart and the doctor that implanted it. My parents were not able to explain the field of engineering, so my father said what he always said when I would ask these questions: "Go to the library." I spent days and days reading about engineering, and my goal became to design devices that would help people. 

What motivated the pivot to this new role?
I have always been motivated to inspire people to walk into their destiny. My community service activities have always been centered around closing gaps in STEM education based on race, ethnicity, and gender. When the opportunity to be the chief of diversity, equity, and inclusion arose, I realized that this role would allow me to contribute to the long-term sustainability of our company. After a career of solving technical challenges with positive, inclusive leadership, I now get to accelerate our corporate technical innovations with strategies that will uplift the power of inclusive, diverse teams and be a key contributor to our commitment to create a more just and equitable society.

What do you hope Chevy looks like in five years? Or in 10?
Five years from now, Chevy will be talked about as the brand that continues to bring new looks to the market in vehicles that are fun to drive. Customers will know that Chevy has them in mind for their next vehicle due to a clear focus on all price points and access in our all-electric future. Ten years from now, we expect to be well on our way to a zero-emissions future. Chevy plans to be well positioned with EV products that allow our customers to easily plug in to the new world.

What was your experience like leading an engineering department in the 1990s and 2000s when it was rare for a Black woman to be an engineer, much less a leader in the department?
I learned very early in my career that everyone would initially underestimate my ability to solve problems and demonstrate results. Starting at a high-speed, high-demand manufacturing facility, the pressure was always on. I found there were many that wanted to support my success and many that did not. I always spent time with the hourly team members seeking their input on big challenges. In turn, I would share my discoveries and technical knowledge with those that wanted to learn and grow with me. This approach served to create mutual respect between me and most of my colleagues while building my confidence that I could solve the hardest problems while helping teams learn and grow.

Are there projects you have worked on for Chevy that you are particularly proud of?
I am particularly proud of ensuring we could strongly launch the T900 truck (Chevy Avalanche, Silverado, Suburban, and Tahoe). I led a major cost-constrained project to change the face of an entire manufacturing site within two years; we installed 15 systems from other sites and upgraded several others. The best part of the accomplishment was supporting the rise of a bold, innovative, cross-functional team motivated around high-quality technical and product outcomes.

STORY: CAROLYN LIPKA / PHOTOGRAPHY: JENNY RISHER