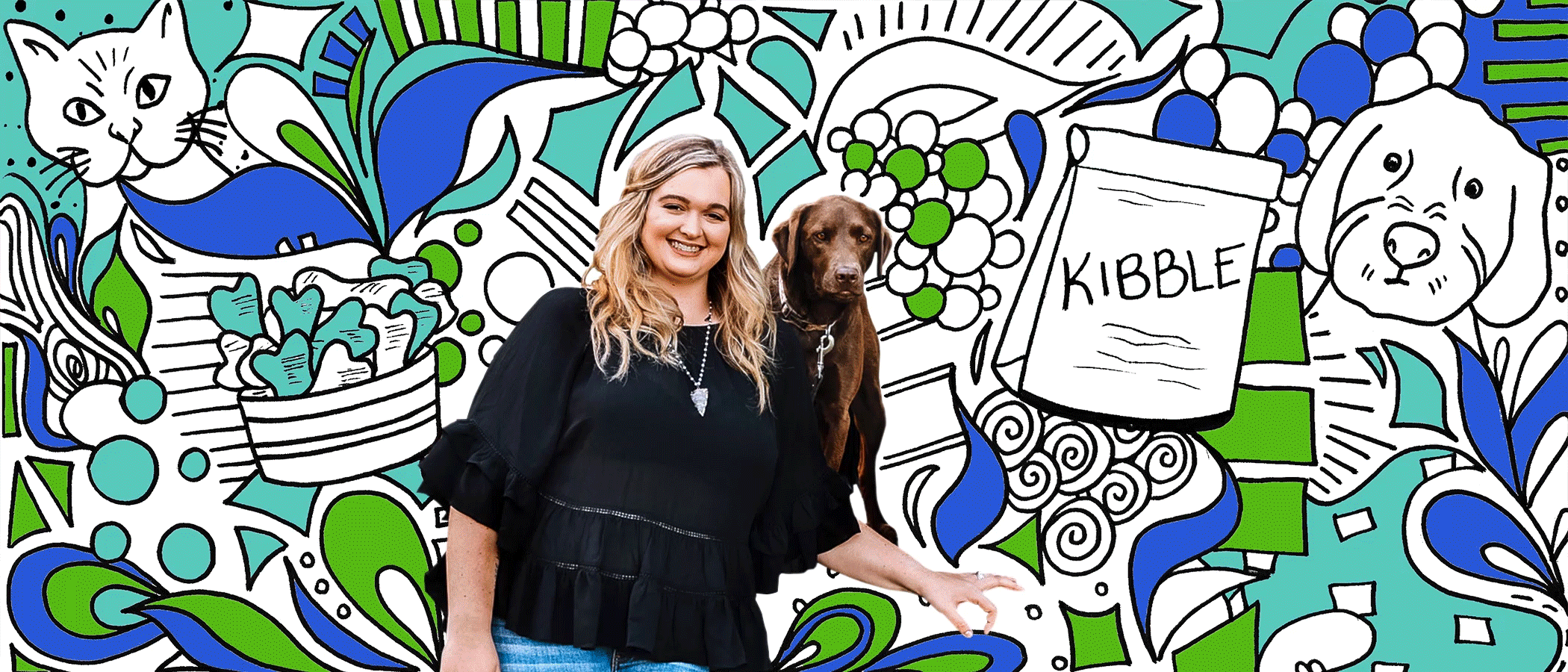 2020-06-05 | Chevy New Roads Magazine

Giving Back, Not Giving In
Pet Protector

Chevy owners are the heartbeat of America. And all over the country we're hearing stories of people acting with integrity, unselfishness, and guts. Our "Giving Back, Not Giving In" series shines a light on these everyday heroes, giving of themselves to help their neighbors and communities survive and thrive.
Scout Bagley is all too familiar with the hardships low-income pet owners face today. One woman who received a free delivery from the 20-year-old Bagley's charitable organization told her, "Sometimes I go without eating, but the cats don't understand when I can't feed them."
Helping people keep their pets in the family is why Bagley started Kibble2Care when the coronavirus shut down much of her home state of Georgia this March. By mid-May, she had already helped feed over 230 animals from almost 140 families with more than a ton of donated pet food (2,408 pounds and rising).
Bagley explains that the idea of a pet food pantry came to her several years ago. "I worked at a local shelter and a few veterinarian clinics. We were getting in a lot of surrenders because owners who had fallen on hard times couldn't afford to keep their pets." Sadly, many animals left by their owners are euthanized, especially because stray animals must be kept at shelters for seven days, meaning surrendered animals often have less time.
Bagley, who was married this past November, says the pandemic gave her the opportunity to act on her idea. "When COVID came around and I got laid off from my job at the coffee shop, I thought there's no better time to do this than now." She knew families and their pets would be hurting.
Bagley turned to social media and put her idea out there. A friend suggested the name, and Kibble2Care was up and running. "Some of my regulars at the coffee shop supported me from the very beginning," says Bagley. Within just a week of her layoff, Bagley was distributing pet food to eligible pet owners in her hometown of Cumming, and across Forsyth and Dawson counties northeast of Atlanta.

When COVID came around and I got laid off from my job at the coffee shop, I thought there's no better time to do this than now.

Today, a dedicated Kibble2Care social media page keeps fans apprised of what's happening, and Bagley also uses social media to seek donations for pets that have special dietary needs. According to Bagley, her charity sets a low standard for assistance, meaning she can help those in a temporary bind, as well as those with serious troubles. "It's easy to apply, and I meet every applicant," Bagley says.
"I've been doing porch pickups, and then hauling everything to my house for storage," she says. Bagley uses her husband Cody's Chevrolet Silverado because it easily handles big pickups and deliveries. "Cody helps with the heavy stuff, and friends pitch in, but it's pretty much just me at this point." (Chevy and Pistol, the couple's two lab-mix dogs, help out too.)
While Bagley is now back to work part-time at her neighborhood cafe, the future of Kibble2Care is her main focus. "I foresee pretty soon that I'll be doing this full time," she says. "When the 501(c)(3) tax-exempt status comes through, and a few grants, that will make it happen."
Bagley is currently looking for warehouse space because she's nearly out of room at her home. And she's hoping to buy a company truck to replace her own two-door SUV. "Different pet food companies have already reached out to us, and once we get our tax-exempt they'll be able to donate food to us," explains Bagley, anticipating help that will allow her to reach many more families in need.
Kibble2Care already supplies two local food banks, and Bagley continues to make individual deliveries. One of her most memorable trips was to an 80-year-old gentleman with a serious respiratory condition who lives in Murrayville, about an hour from her home. "He was literally terrified to leave his home to get food for his cats" because of COVID-19, says Bagley. "That really touched my heart."
Is someone in your neighborhood making a difference? Share a photo or story on Facebook or Instagram by tagging #WhatWeDo and @chevrolet, or reach us directly with their story by emailing editor@chevroletnewroads.com.
STORY: REX ROY / PHOTOGRAPHY: BLAKELY SHERIFF / ILLUSTRATION: KELSEY MONTAGUE