---
2019-6-14 | Chevy New Roads Magazine
Dallas' Secret Taco Trail
Deep in the heart of Texas, road trips large and small are fueled by tacos.

Texas does everything big, including interstates. First-time visitors to Dallas might be surprised by the sheer volume of highways that support the metropolis. Tons of concrete and steel have been molded into buttressed bridges and flyovers, with circles of roadway starting in a tight coil around the city center and spreading outward onto the Texas plain. Dallas is a city for drivers.
It's a natural extension, then, that a place like Fuel City can exist. Nestled within on-ramps and off-ramps between downtown and the Trinity River, the gas station fulfills every expectation of Texas. Fuel City is massive: row upon row of pumps for gasoline, diesel, and even compressed natural gas; a sprawling three-lane car wash; a working ranch with actual livestock; statuary; giant balloons; and a wash of neon that wouldn't be out of place in Vegas. Oh, and there's a swimming pool with a velociraptor as a lifeguard—why not, right?
With all of that, this epicenter of fill-ups and glorious kitsch is still best known for something entirely different: tacos. For years, the establishment has been serving street-style meals from a taqueria built into the corner of the building. But as unique as Fuel City may be, its taco stand is far from an anomaly. If you've spent any time in Dallas, you know that plenty of gas stations will serve you a box of tacos with your tank of go-juice. For a city of commuters, it just makes sense. These gas station taquerias can even elevate the humble snack to unexpected heights.
Following the advice of taco aficionado José R. Ralat, creator of the food blog The Taco Trail, and with the nimble Chevrolet Trax compact SUV as our vehicle of choice, we set out on a road trip through this impressive Texas city that became an exercise in surprise, delight, and flavor.

The Details Matter
---
TRAX
A highway to heavenly fare
Hitting the road in a Trax can be fun by itself, but it gets better when your destination involves some of the tastiest tacos in Texas. Whether you like barbacoa or al pastor, corn or flour, onions or cilantro, the Trax is as versatile as you are.
Fuel City
801 South Riverfront Boulevard, Dallas | Award: Best Overall Experience
Fuel City has been in the gas station taco game for as long as most Dallasites can remember, offering up cash-only grub 24 hours a day, 7 days a week. With a huge parking lot serving a grocery store–sized facility, the station and taqueria serve as a meeting point for groups of all kinds. You might stop off in the morning for a couple of tacos and a few gallons of gas, or swing by on a Sunday afternoon for the inevitable—and impressive—impromptu car show. Fuel City is a scene at any hour and an essential stop on a visit to Dallas.
Whatever time you go, the lightning-quick staff is on hand to serve, and the pulled chicken tacos, classically served with cilantro and onion, are a good option for first-timers.
While you're waiting for your taco order and watching the inevitable parade of characters that seem to frequent this place, grab a side of elote, a classic Mexican snack. Street vendors serve up this delicious bowl of roasted corn coated in salt, chili powder, butter, lime juice, and crema fresca, and it's the perfect accompaniment to a plate of Fuel City's tacos.
No Name Taqueria
101 Industrial Boulevard, McKinney | Award: Best Meat-Free Options

Pointing the Trax north, we took a comfortable 32-mile highway cruise out of Dallas to find this unnamed establishment on the corner of Industrial Boulevard and South McDonald Street in the quaint exurb of McKinney.
What this taqueria may lack in name it more than makes up for with its food. The deli-style counter shows off the day's available taco fillings, ranging from the de facto (yet well-executed) barbacoa and carnitas to the truly remarkable borrego (lamb). Somewhat of an outlier, the restaurant also offers meat-free options like nopales (cactus) tacos and papitas tacos, with cubes of potato that are crisp, pleasantly salty, and generally a cut above the watery fare found in other places. Don't expect the same options every day, but do come hungry, and with a sense of adventure.
While you're out here, check out the downtown McKinney area. After a good meal, you should have all the energy you need to make the most of the boutiques, antique stores, and cool public spaces of this little Texas town.
Taco Tip: Order Like a Local
Here's how to order gas station tacos and not look like a tourist.
---
---
Spot the cash register. Many of these taquerias require you to pay at the gas station counter and order at the taco counter. Don't forget your receipt, which generally serves as the order ticket for the cook.
---
---
---
---
---
---
It doesn't explicitly state your order. In most cases that slip of paper just indicates you've paid, but you'll still need to tell the cook which delicious tacos you're after.

---
---
---
---
---
---
It's not a taco without the tortilla, and while corn may be the default option for this street-style food, you can opt for softer flour tortillas if you prefer. If they don't ask, you should.
---
---
---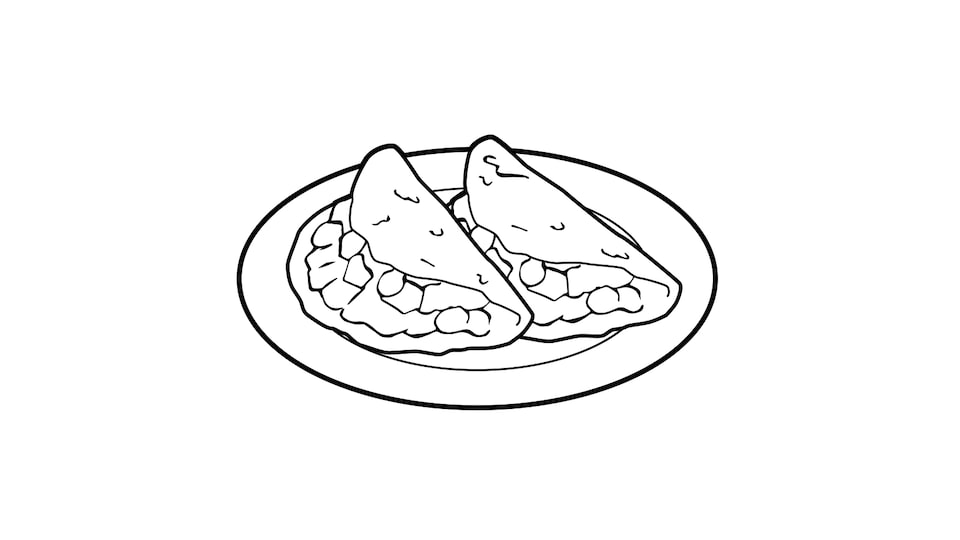 ---
---
---
Remember, you're at a gas station. Your tacos will most likely be delivered in a disposable box or on a paper plate. If you're fussy about what your food is served on, you might want to look for a different kind of joint.

---
---
---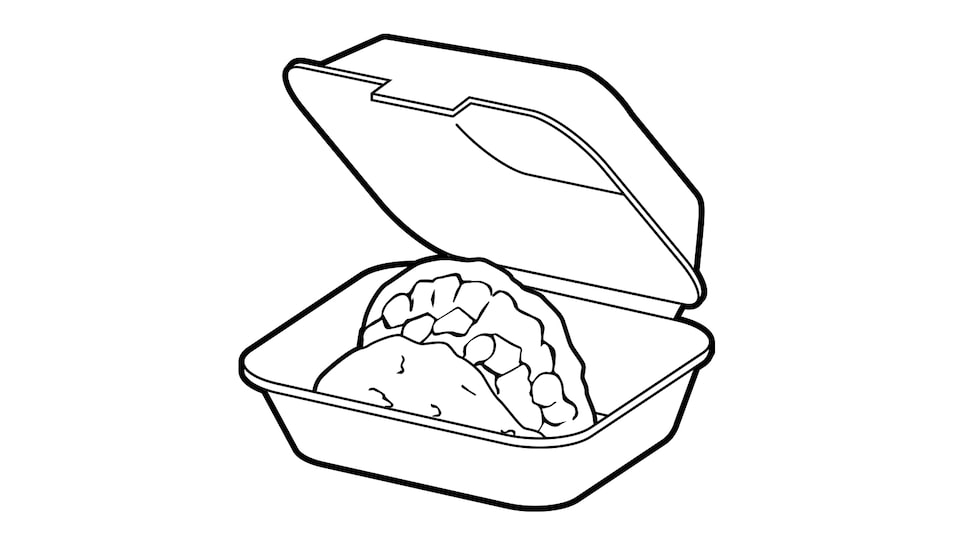 ---
Bachman Lake Tacos
3311 West Northwest Highway, Dallas | Award: Best Spice
You simply can't miss this place in northwest Dallas, near Bachman Lake Park—the searingly yellow building trumpeting traditional Mexican street tacos is easily spotted, even in the haze of the morning commute. In this busy parking lot, the handy size of the compact Trax proved its worth. The right-sized crossover helped us negotiate the crowded spaces, letting us limber up our taste buds for some spicy pork.
Experts may disagree whether there is a difference between the Mexico City street tacos de trompo that Bachman colorfully advertises and the also-delicious al pastor, but the results are indisputable: you'll want to put Bachman's taco in your face. The attractive hunks of spiced pork have well-developed depth of flavor, an edge of char, and some heat on the finish. Don't leave the slices of onion at the bottom of your box. Along with a really creamy jalapeño salsa, they're perfect accompaniments to the pork.
Between the excellent eats and the cheery taco murals inside the building—this Bachman location is somewhat of an outlier in that it has a nice little indoor seating area—there's no question this should be a destination on your next trans-Dallas drive.
---
Americans love tacos so much that we have a national day of recognition: October 4th, National Taco Day.
Today you can find taco trucks all over the country, but New York claims the first one in the U.S., in 1966.
---
El Tacaso
10025 Harry Hines Boulevard, Dallas | Award: Best Breakfast Tacos
We mainly munched dinner tacos, but it wouldn't be a taco tour of Dallas without some breakfast. So one morning we hopped into the Trax's roomy front seats and headed to El Tacaso. It's open 24 hours a day, but with egg-based tacos featuring excellently executed bacon, ham, chorizo, or potatoes, dropping by early is a good call (the locals do).
Heading back for dinner isn't a bad idea, either. "El Tacaso's breakfast tacos are delightful," José Ralat says, "but the barbacoa has the deep, rich, long-​simmering flavor that comes from a kitchen that does not cheat or cut corners. It sticks to your taste buds and memory for hours." El Tacaso's staff are as charming as its food, making this place a prime target for serial taco eaters.
The fact is, Dallas is littered with gas station–based taquerias; we ate a selection of really exceptional examples of this genre of restaurant, but part of the fun is finding your own "secret spot." With tacos, as with all kinds of adventures, the hunt is a huge part of the fun. Get out there, and don't forget your appetite.
 STORY: SEYTH MIERSMA / PHOTOGRAPHY: JODY HORTON